Equestrian Vaulting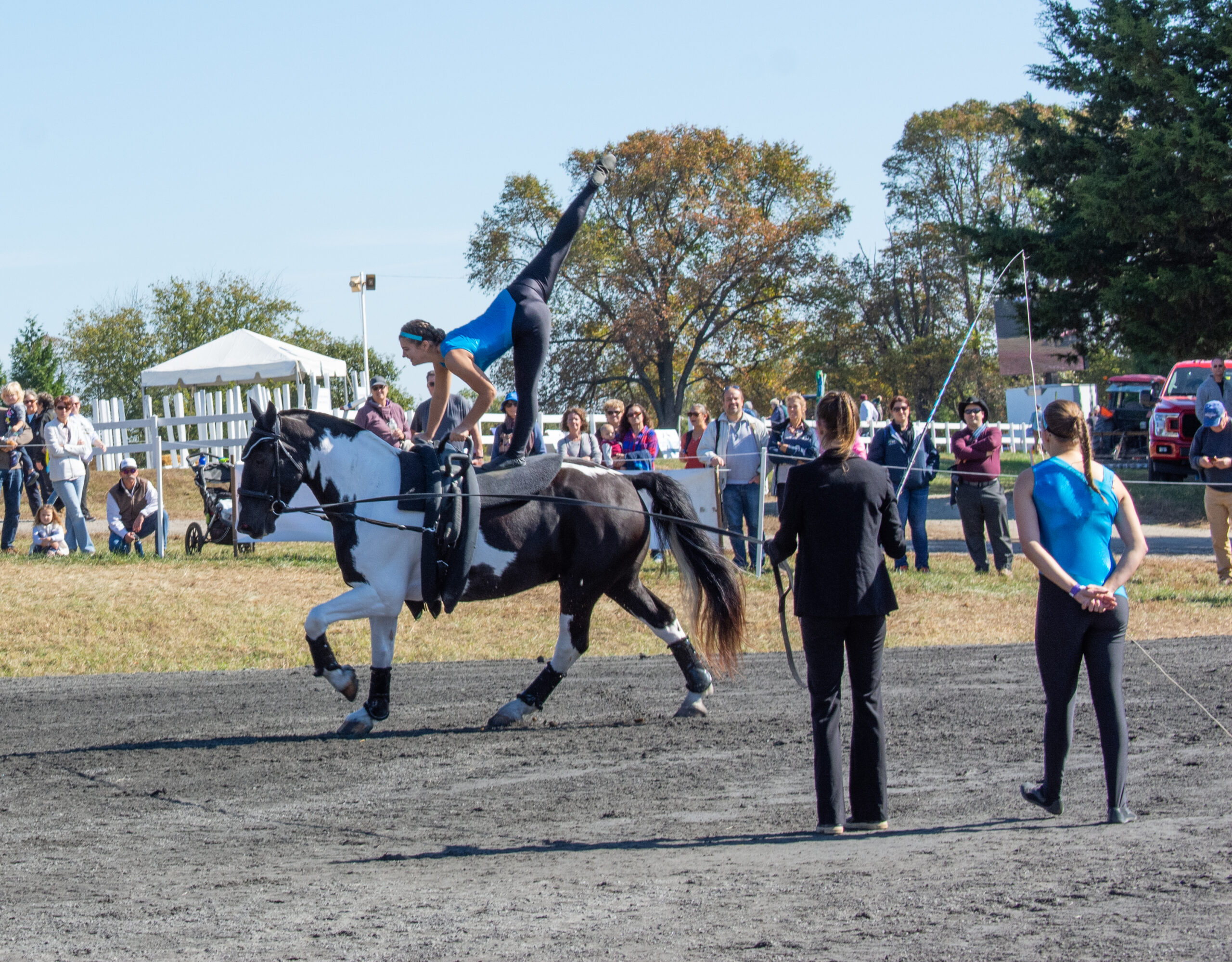 Equestrian vaulting is a combination of dance and gymnastics on the back of a moving horse.  Vaulters perform while the horse is being lounged at the walk, trot or canter. Vaulters perform as individuals, pairs and teams. Vaulting is a unique sport which helps vaulters to develop strength, coordination, flexibility, and balance.
Muddy Creek Vaulters offers a variety of ways for you to experience the sport of vaulting.  Contact us today to get started in your own vaulting adventure.
Vaulting Lessons:
Vaulting is for ages 4 years through adults.  No experience necessary!
Members practice weekly.  Plus, do performances and compete in vaulting competitions.
Lessons include- Ground instruction and stationary barrel practice. Vaulting on horseback, both individual, pairs and team. Opportunity for invitations to exhibition performances and competitions. Opportunity to participate in clinics. Learn responsible horse care and safety.
Vaulting Performances:  It is our pleasure to share with you the sport of vaulting.  Contact us for performances and demonstrations at your fair, festival or event.
Vaulting Clinics:   Vaulting clinics include demonstrations by our club, plus, instruction on the basic and freestyle moves of vaulting.  Participants learn moves on the practice barrel, and try their skills on the horse.
Clinics are offered for groups of all ages.  Come to our facility, or we can travel to you.
Minimum of 15 people per group.
To schedule  vaulting lessons, a vaulting clinic for your group or a performance for your event,  contact Trisha Bowman at [email protected] or  717-779-8775.